Your best life starts with a home that inspires you.
Ted will find your inspiration!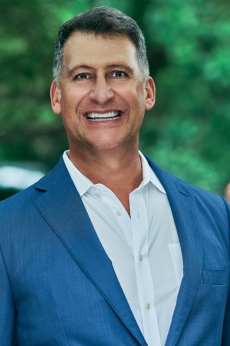 St. Louis Real Estate: Luxury Homes, Condos and Estates
Market-savvy, trusted confidante and top-ranked St. Louis Real Estate agent – Ted Wight is one of the best realtors for buyers and sellers in the St. Louis region. With in-depth market knowledge and the resources of Dielmann Sotheby's International realty behind him, Ted brings local expertise and global network access to your real estate experience.
Video is a major focus of our marketing. Our real estate video production team brings luxury properties to life with the highest-quality HD digital videos edited for web, mobile, social media and more.
Buying a home in St. Louis is a treat. St. Louis has a rich variety of architecture and neighborhoods. As a true St. Louis native, Ted knows the area well, from lofts Downtown to the rolling hills of Wildwood.
The power of partnering with the Sotheby's brand gives Ted's client's property international and national exposure, while also providing a strong presence in the local St. Louis market.
Ted was extremely helpful throughout the buying process. He was most attentive and pro active with any and all questions. He made the buying experience so much easier!
Mary L.
We were very happy with Ted and his team. They helped make a move to St. Louis very smooth and we enjoyed working with them. Would highly recommend!
Larry H.
We followed all the great advice that Ted provided as our listing agent and this resulted in selling our home quickly and for a good price. Ted was very responsive and he and his staff were personable and always professional.
Darren H.
We are very grateful for Ted Wight's service as our agent in our efforts to purchase a new home in the Central West End of St. Louis City. Ted provided excellent service, promptly addressed all of our inquiries, and generously gave us his time throughout the home buying process.
Ward T.
Selling a home is stressful and we had a few surprises along the way, but in the end, Ted made sure that everything worked out just as we hoped. We would happily recommend Ted to anyone.
Alex D.
Ted was very helpful in pricing my home. He clearly "got" the style of my home and uniqueness of the site. The excellent photos and marketing he provided gave my house great exposure that drew two offers in the first weekend, resulting in a quick and easy sale.
Sue C.
We choose Ted to sell our home because of his reputation and expertise in mid-century homes. We were not disappointed! Easy to work with and always available.
Zoe S.
Everything you want and hope for in a realtor — knowledge, experience, and pleasantness. Worked with us for two years knowing when we began we were just exploring a move.
Jennifer G.